St. Paul Catholic School
Knights of St. Paul
November 20, 2014 marked the first of a new annual event at St. Paul Catholic School that is hopefully very special in the lives of our middle school students. Our middle school students, grades 6, 7, 8, is starting a new "Knights" program in which the students as a whole are divided up between four different groups. Within these groups, they will work on team building, academic success, citizenship, competition, and service to the school, the diocese, and to the community.
These communities will enable all of students to have a feeling of belonging to a special group, and will foster a healthy spirit of excellence, team building, and service through various activities. The four knighting communities are called: St. Michael, St. Joseph, St. Stephen and St. Thomas More.
These names were chosen to honor four of the schools that contributed to Catholic Education in the Pensacola area, but are no longer in existence. We feel that by using these names we will be adding to the spirit of Catholic Education in the local Pensacola area. We continue the work that they started so long ago. The process began with the students learning about each of the schools that the groups were named for, then a spiritual reflection on their role in their families, school, and community. A high point in their preparation came with a trip to Basilica of St. Michael the Archangel and St. Joseph Parish to learn from Fr. Callipare and Fr. Fowler about the history of their respective parishes. The culminating event was the Knighting itself.
The ceremony was a lovely event in which 104 students were escorted into the church by the Knights of Columbus, individually "Knighted" by Fr. Kevin McQuone, and sent to serve within one of the groups mentioned. They will now begin in earnest to develop the mission of their individual groups.
In January, the four knighting communities will be paired with students in our lower grades. They look forward to many activities and opportunities for working together in service.
Partner Classes
Each grade level from PreK3-Gr.5 is partnered with a knight house. They will help to support that particular house with service project support, cheer them on during competitions, and earn points for their house by receiving green slips for individual acts of kindness, good works, or helpfulness that goes above and beyond the everyday norm. Each class will wear a t-shirt in the color of the house during special events to show their support.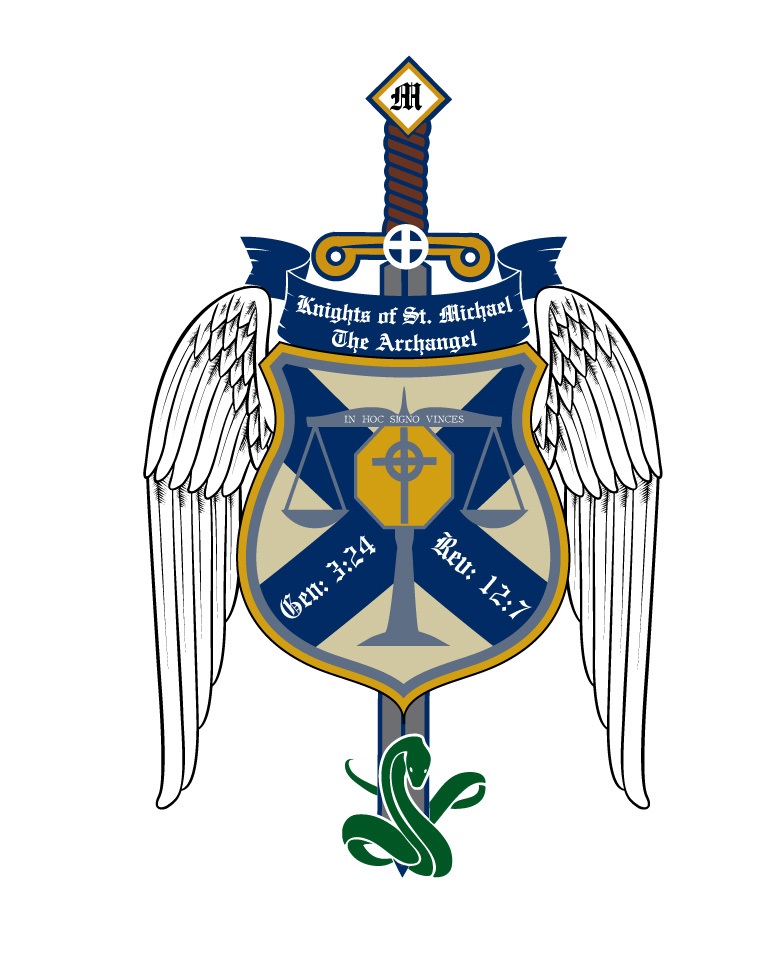 St. Michael
Pre-K4 & 4th Grade
BLUE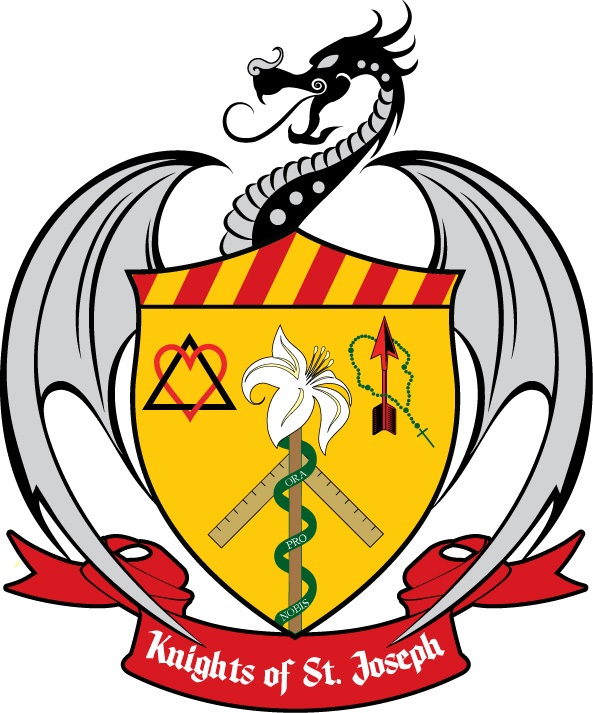 St. Joseph
Kindergarten & 2nd Grade
RED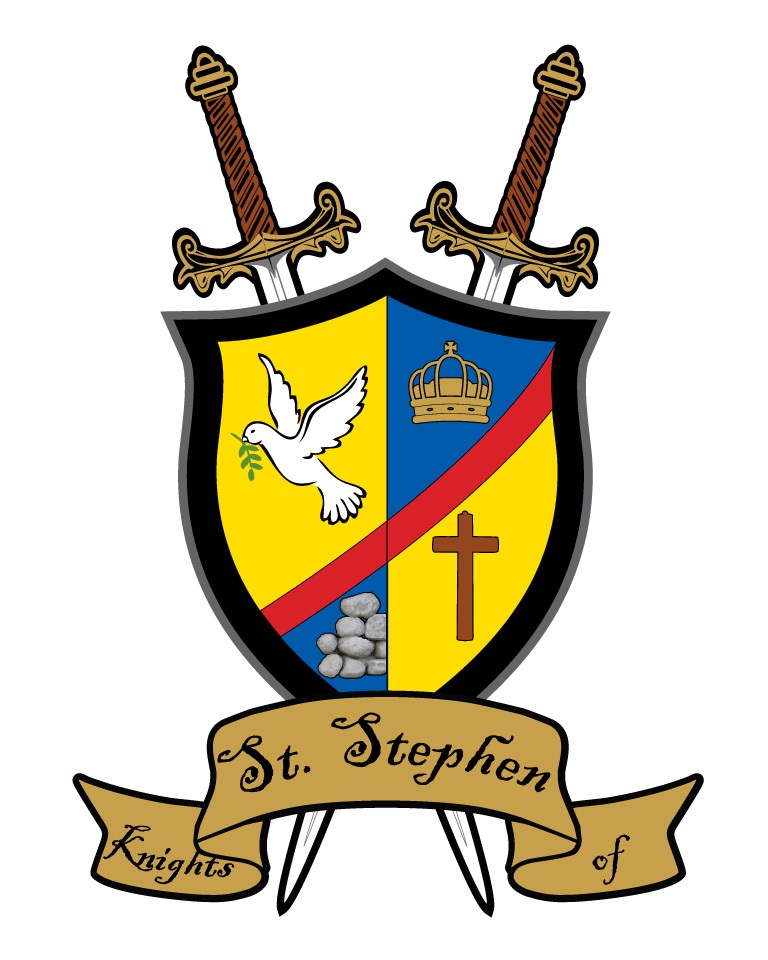 St. Stephen
Pre-K3 & 5th Grade
YELLOW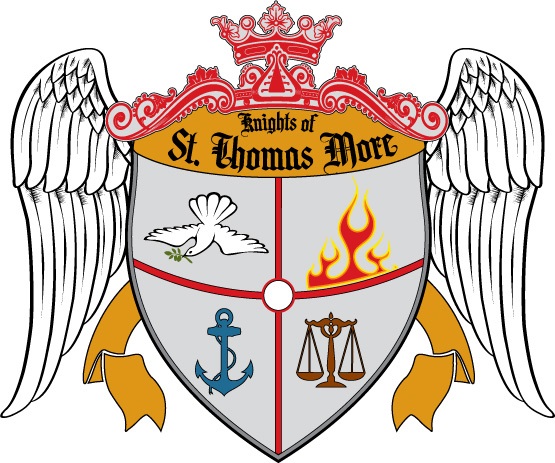 St. Thomas More
1st Grade & 3rd Grade
GREEN
House Service Projects
The Knights of St. Michael made door decorations for The Haven of Our Lady of Peace Nursing Home, made fleece blankets for the Alpha Center, and created handmade rosaries, which were sent to a village in Uganda! It was amazing to see the pictures from Africa of the children holding the rosaries that our students made! They also made Christmas cards and collected "fuzzy socks" for the Navy Marine Corps Relief Fund supporting widows of military veterans.
The Knights of St. Joseph have found ways to serve the parish of St. Joseph by organizing bake sales for the Gulf Coast Kid's House, collecting donations for the Alpha Center and Families First Network, volunteering at St. Joseph's annual BBQ and Blues event, and cleaning up St. Joseph cemetery. Our knights recently hosted a pajama drive for the Gulf Coast Kid's House and are planning a spring Feast Day Bake Sale.
The Knights of St. Stephen started the "Defending the Faith" Letter Writing Campaign to the Florida Legislature by learning about Florida Catholic Conference legislative priorities – Life, Education, Health Care, and Family/Social Concerns; identifying local legislators, and how to write a letter to an elected official. They plan to continue working on this service project for the 2022 Legislative session.
St.Thomas More Knights made Christmas cards for our school neighbors, supported Operation Gratitude by writing letters to active duty service members and first responders, and made cards for Veterans at the Veterans hospital. They also joined in the hurricane Sally relief efforts in 2020. They continue to recycle the mass programs after every school Mass.