Extracurricular Activities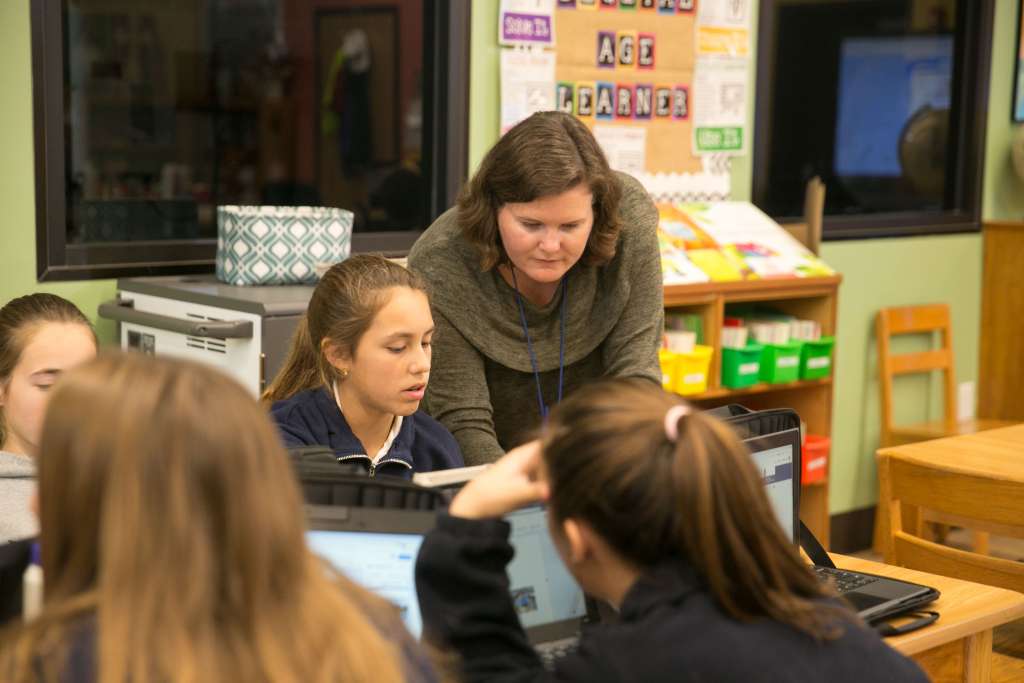 Student Council
St. Paul Student Council is an organization run by student elected peers.  There is a board consisting of Middle School students, elected by the entire student body and each class has a representative, that is elected within the respective classrooms.
The goal of the student council is to help share students' ideas, interests and concerns with teachers and the school principal.  The group helps with school-wide activities such as the Halloween carnival, Veterans' Day Ceremony and Catholic Schools Week.  They help raise funds for school projects and they organize community projects such as Thanksgiving baskets for families in need.
In addition to the leadership skills these students develop, they also contribute to school spirit and are the voice of the student community.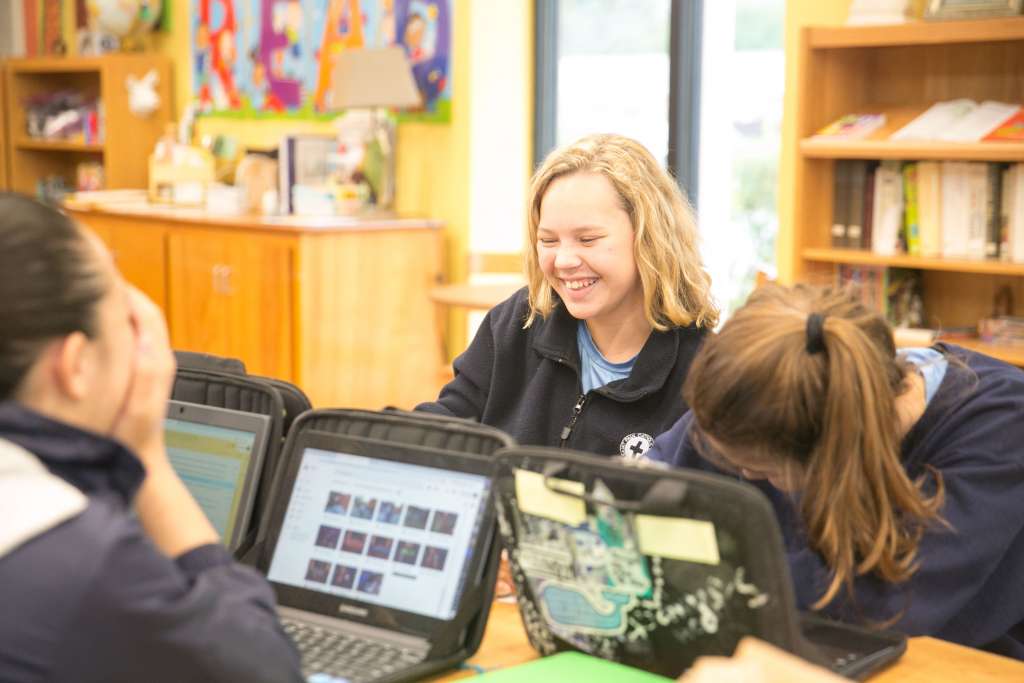 Electives
Our extensive elective program offers students the opportunity to learn a variety of new skills during the school day such as Ceramics, Robotics, 3D Design and Fabrication, Advanced Spanish, and Debate.  The Musical Theatre elective works with the beginning Band elective and Theatre Set Design elective to produce an amazing Christmas program as well as a fun spring play. Yearbook and Digital News Journal help students to document the happenings in our school for others to learn about now and in the future. General Music and Art courses are also offered for those who want an overview of the subject. Study Skills elective sets up the 6th graders with the expectations of middle school while improving their note-taking skills, organization and many other student responsibilities. Electives change from year to year, but each year students are able to take three to four different electives, which means a possibility of 12 different elective opportunities throughout their entire middle school years!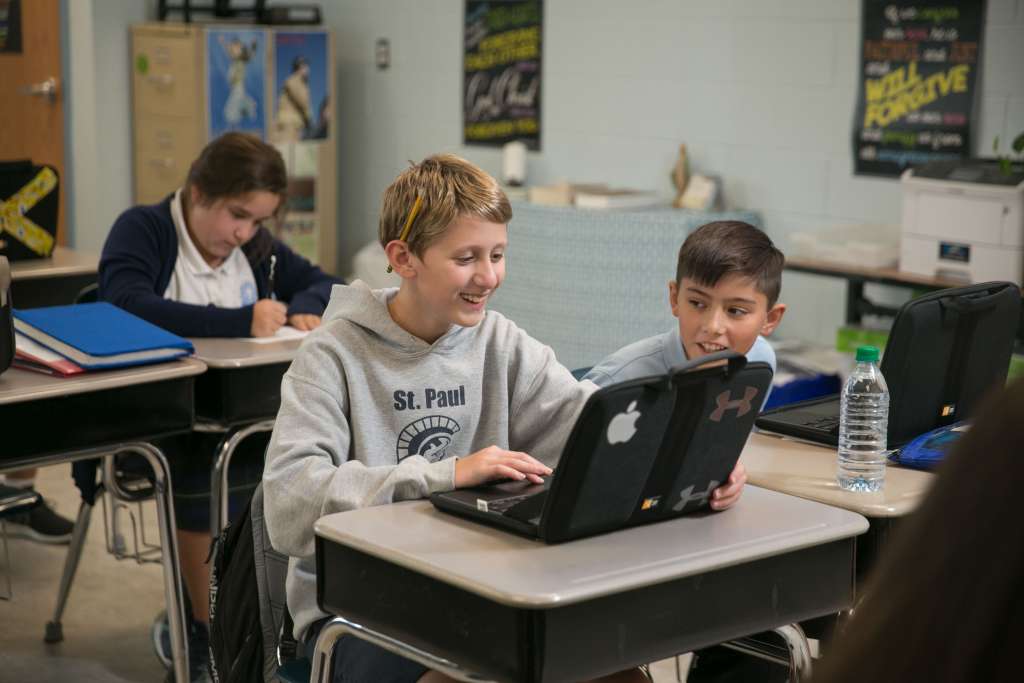 Honors Society
The National Junior Honor Society (NJHS) is an international student organization for middle schools students. The NJHS was founded by the National Association of Secondary School Principals, and today has chapters in the United States, Puerto Rico, other U.S. Territories, and Canada. To be considered for the honor of membership applicants must reach the five standards which include leadership, citizenship, character, service, and scholarship. Each chapter sets its own membership selection criteria based on these five standards. A five-member faculty council reviews each student's application to determine which students will be invited to join. NJHS requires service to the community, school, or other organization, with students organizing their own projects in addition to participating in projects held as an organization. The NJHS business meetings are led by the student president, assisted by the vice-president,
secretary and treasurer.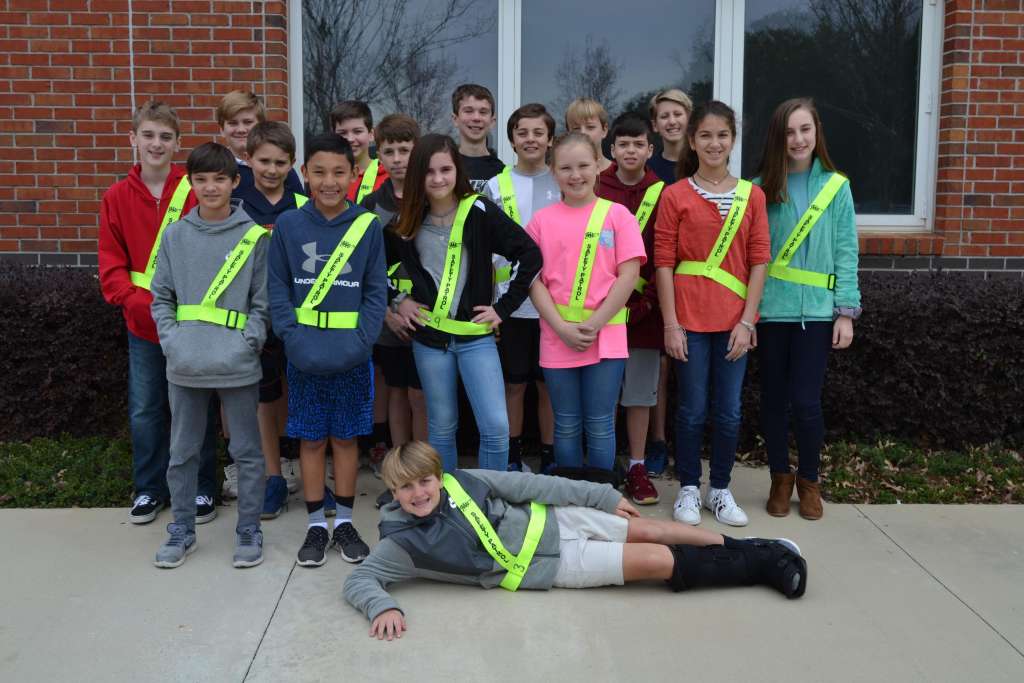 Safety Patrol
School Safety Patrol membership is an honored position available to 6th graders.  Millions of boys and girls have served since the program started around 1920.  The responsibility shows leadership, will strengthen character and provide an opportunity to help fellow students.  Safety Patrol members are required to serve five time slots a week for the entirety of the school year.  They arrive at 7:20 a.m. for the morning shift and finish at 3:20 p.m. for the afternoon shift. In addition, they will be required to continue their duties next August while new members are being inducted.  If they fulfill their duties they will be eligible to participate in the year-end field trip to Big Kahuna's.